Teesworks Skills Academy
Providing local people with work-class training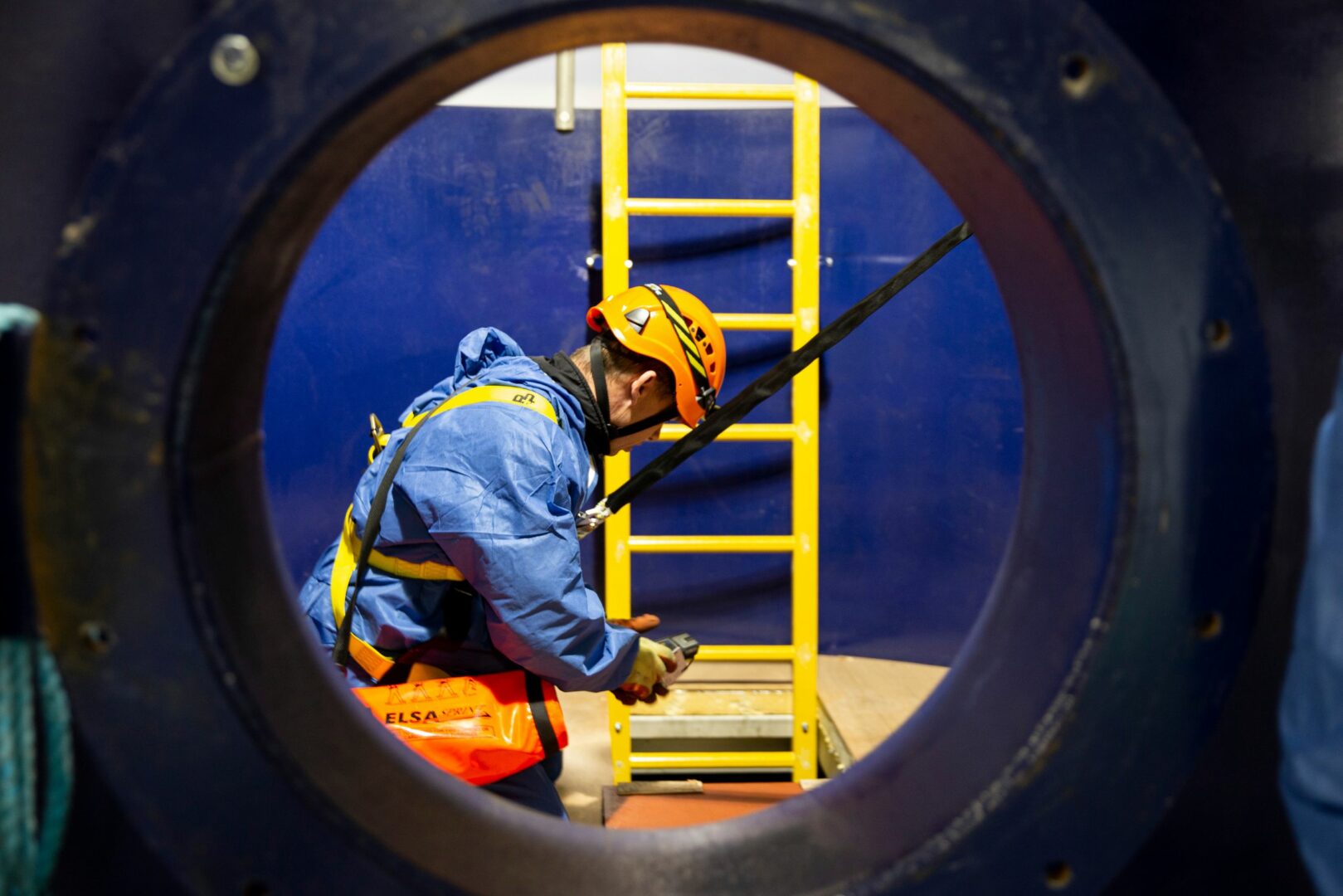 TTE is partnered with Teesworks Skills Academy to provide people of the Tees Valley area with the correct training to become a part of Teesworks world-class workforce. Teesworks is a multi-sector environment and is home to diverse, sustainable and low-carbon activity in the North East. Partnering with investors, employment hubs, jobseekers, apprentices, training providers and more, Teesworks are doing their part to develop the surrounding community and we could not wait to get involved.
Teesworks have a main goal of establishing thousands of high-quality careers within the Tees Valley area, inspiring the next generation of the North East. The courses are available for anybody already working within the Teesworks plant, and people of the area who could be potential employees for already established organisations within the pant.
TTE are providing the Teesworks Skills Academy with many collaborative training courses such as Abrasive Wheels, Electrical for Non-Electrical, PAT Testing, Global Wind Organisation and many more.
"The Teesworks site is absolutely great to be a part of, I'm excited for both my future there and the further development of the site."
Peter Brunton, Medium Risk Confined Spaces course through Teesworks Skills Academy
Below are the courses running provided by Middlesbrough College, Northern Skills and TTE for Teesworks Skills Academy.
Abrasive Wheels
Electrical for Non Electrical
18th Edition
Inspection & Testing 2391-52
PAT Testing
Mechanical for Non-Mechanical
Global Wind Organisation (GWO)
CCNSG Safety Passport
Safety Passport (CCNSG) Refresher
IOSH Working Safety
IOSH Managing Safety
IMI L3 Automotive Refrigerant Handling (F-Gas)
NEBOSH L3 Day / Evening
NEBOSH L6
PPO / 0610 (Chemical Process) L2
PPO / 0610 (Chemical Process) L3
Parametric Modelling
2D Computer Aided Design
Computer Aided Design and Manufacturing (AutoCAD)
Weld Skills (TAGS / Gas Shielded / ARC)
Weld Coding's
Warehouse and Logistic Academy (Forklift License/Scissor Lift Cherry Picker Available also)
Security Academy (CCTV/Door Supervisor) First Aid at work included
Construction Academy (CSCS Card Included)
Facilities Academy (CCNSG Card Included)
Performing Manufacturing Operations Academy (with Forklift Truck Licence)
Customer Service Academy (Hospitality routeway and Contact Centre routeway)
Health and Social Care Academy
Adult Social Care Academy
Forklift Truck Licence
Forklift Truck Refresher / Renewal of licence
Cherry Picker and Scissorlift
Emergency First Aid at Work
First Aid at Work
Health and Safety in Construction with CSCS Card
Food Safety
Energy Academy
Transport Academy (In co-operation with Tees Transport Training)
Kickstart Gateway Provider
Confined Spaces